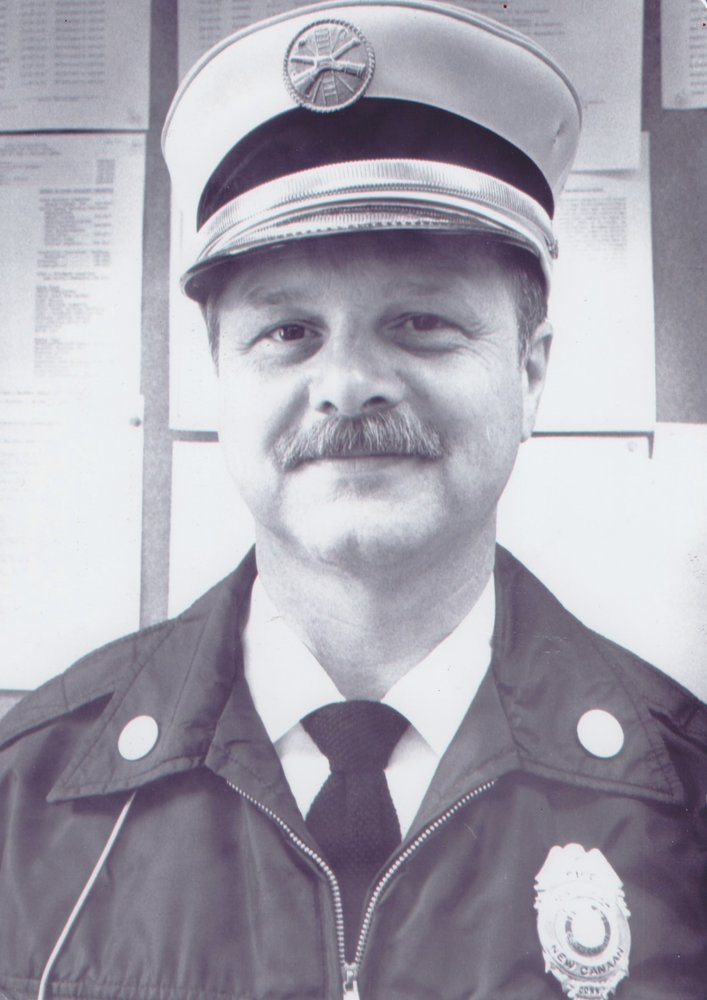 Obituary of Robert A. Fairty
Robert A. (Bob) Fairty, a lifelong resident of New Canaan, passed away on Thursday, September 19, 2019 from Alzheimer's. Bob was born on March 16, 1945 in Norwalk Hospital. He attended Center School, Saxe and New Canaan High School graduating in 1963. He graduated from Norwalk State Technical College in 1965 and worked for his father, Ray Fairty, at Fairty Machine on Burtis Avenue. From 1969-1971, Bob served active duty in the United States Army stationed in Germany.
In 1977, Bob was appointed the first full time, paid Fire Marshalfor the Town of New Canaan. A position he held until his retirement in 2007. In 1979 he was appointed the Director of Civil Preparedness for New Canaan. Bob's professional memberships included the Connecticut Fire Marshals' Association, the Fairfield County Fire Marshals' Association, the New England Fire Marshals' Association, and the International Association of Arson Investigators. From time to time he was asked to assist in different investigations with these associations.
Bob joined the New Canaan Volunteer Fire Department in 1965. Over the years, he served as a line officer as First Lieutenant, Engine Captain, and Assistant Chief. He also volunteered his time as an Auxiliary Police Officer. He also was a charter member of the Old Faithful Antique Fire Engine Association. Bob was a lifelong member of the United Methodist Church of New Canaan and served as a Trustee and Usher. Throughout his life, Bob could be found helping with projects either at church, with friends, for the town, or for his children. You could often hear Bob ask, "What do you need?" and by some miracle, he would have the tools handy to complete the job, no matter what it was.
Bob is survived by his wife of 47 years; Corky, his son Marc (Katie) of Orange, CT; his daughter Megan (Jeff) Easler of Zionsville, IN; 5 grandchildren – Ella and Ryan Fairty and Abigail, Norah and Raymond Easler; his brother Jack (Francoise) of Terryville, CT and sister Lynne (David) Brencher of Bethlehem, CT and many nieces and nephews. He is predeceased by his parents Ray & Jinny Fairty and sister and brother-in-law Sally and Buck Pedrick.
There will be a Celebration of Life service at the United Methodist Church in New Canaan at 10:30AM on Monday, October 14, 2019.
In lieu of flowers, the family is asking for donations to the Alzheimer's Assoc. or United Methodist Church of New Canaan, 165 South Avenue, New Canaan, CT 06840
Celebration of Life
10:30 am
Monday, October 14, 2019
United Methodist Church of New Canaan
165 South Ave
New Canaan, Connecticut, United States
Send Flowers
Our local florists are committed to offering only the finest floral arrangements, and are backed by their professionalism and prompt service.